Library
Business Building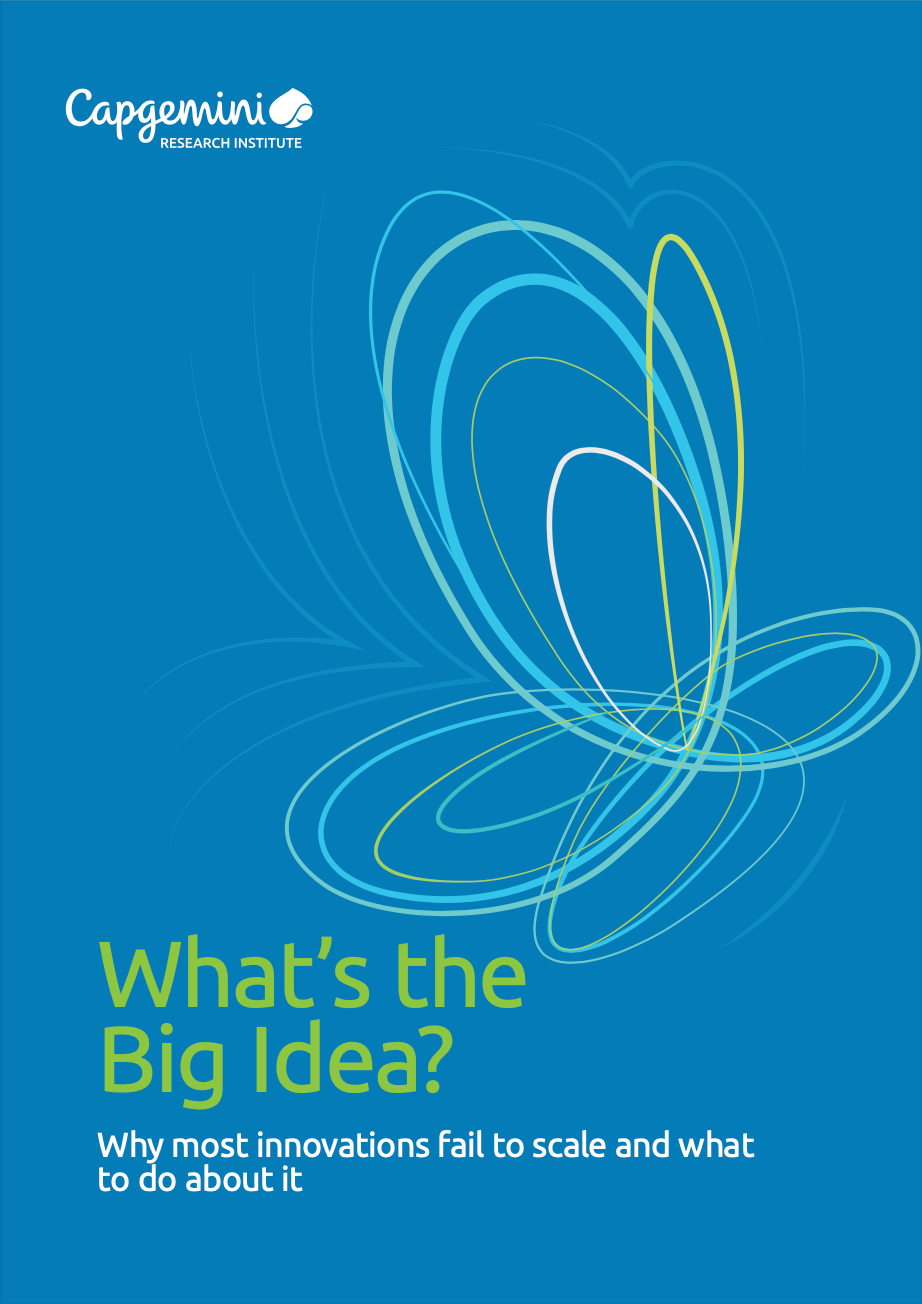 Scaling Innovation
Achieving scale is the number one barrier to commercial goals. This report explores why most innovations fail and what to do about it.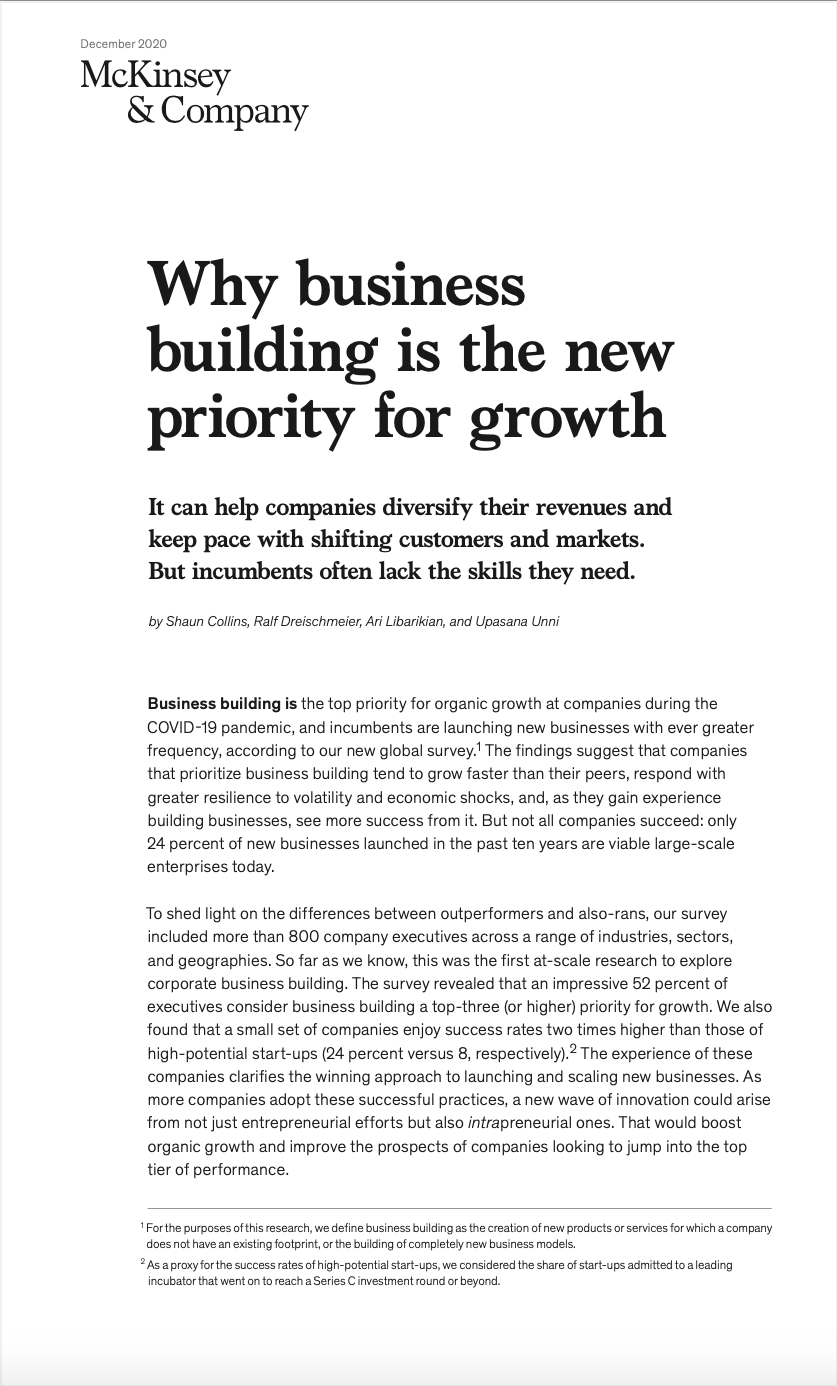 Corporate Business Building
Not all corporations that participate in corporate business building experience success. But Mckinsey explores the increasing importance of prioritizing growth to meet threats and opportunities of a digitizing world.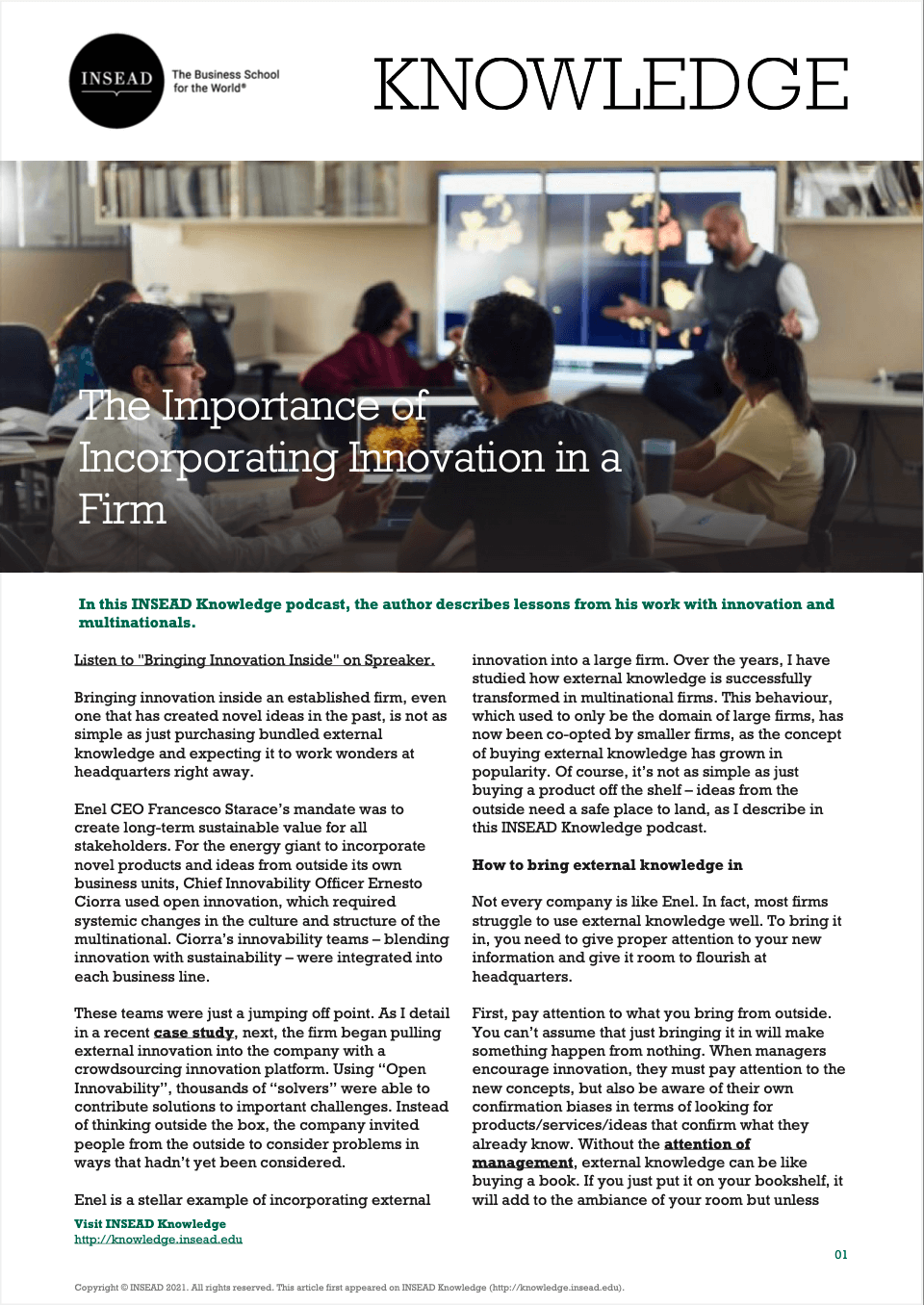 Building innovation inside an established organization
Insead explores the important aspects of building innovation internally and the potential problems that organizations should be aware of.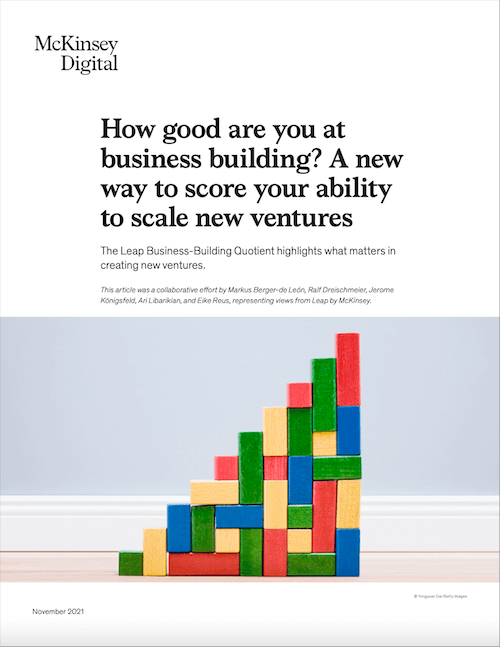 What matters in creating new ventures
Mckinsey & co. explores the importance of the scale-up phase and what areas have the biggest impact on success.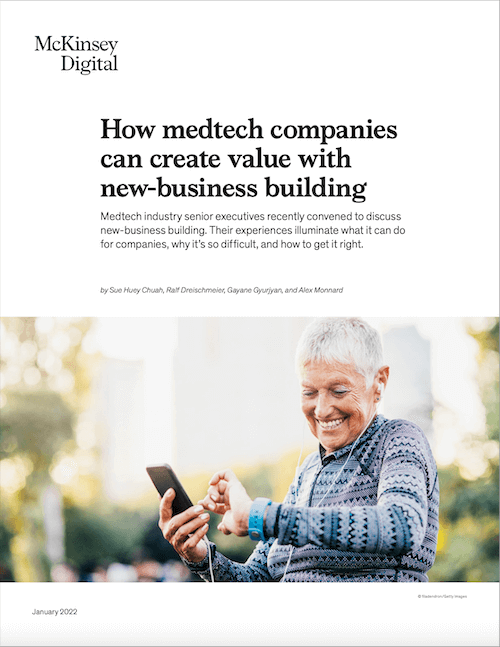 How new business building creates value for the medtech industry
By focusing on the Medtech industry, the following report by Mckinsey & Co. highlights; the value new business building can provide for companies, the problems and difficulties that arise, and how to get it right.