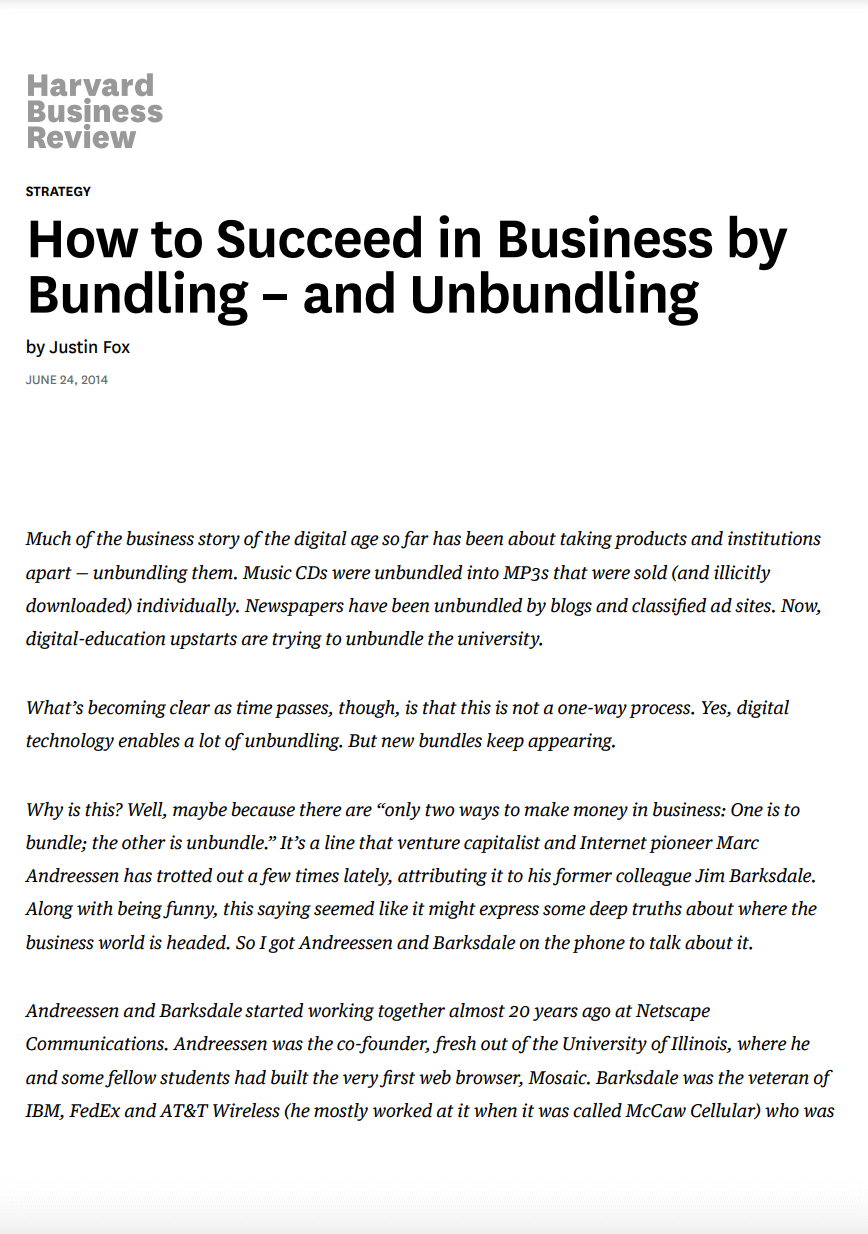 Bundling and Unbundling...
An excellent conversation between Andreesen and Barksdale about succeeding in business by bundling strategies.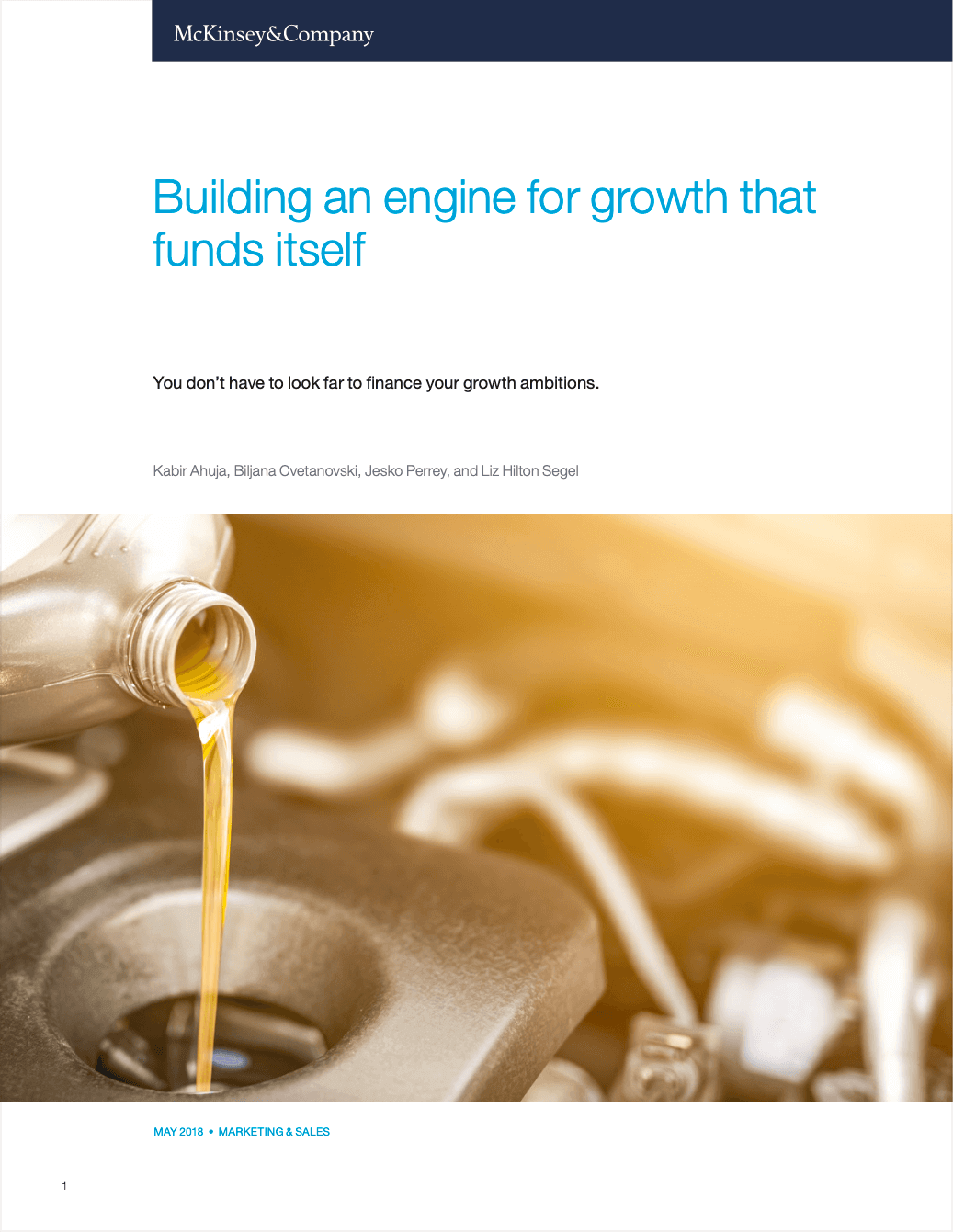 Adopt an Investor-mindset...
Mckinsey & Co. explore how the investor-mind set can support top-line growth for organisations by re-allocating funds.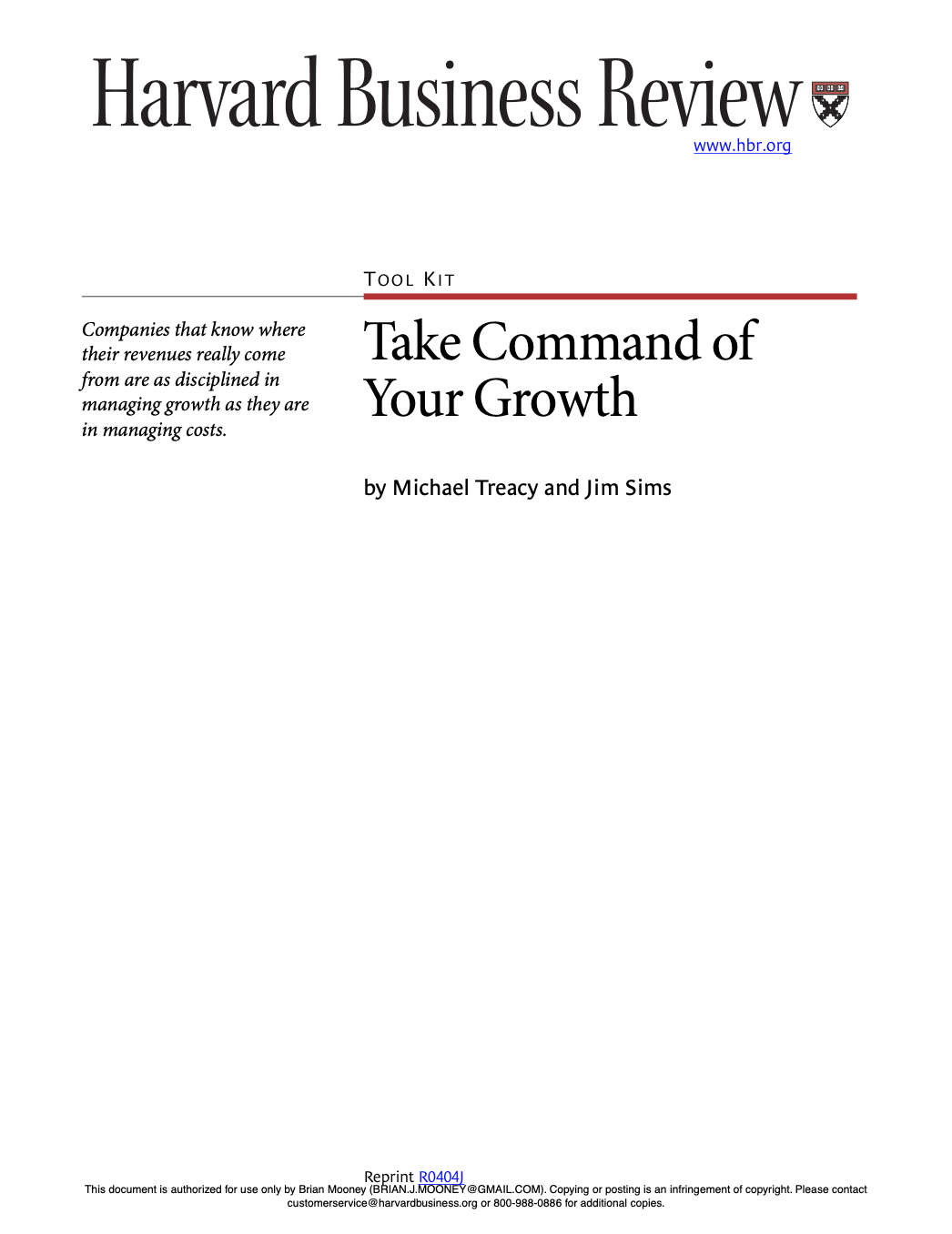 Taking Command Of Growth...
How to manage growth like you manage costs, including 'Sources of Revenue Statement' tool.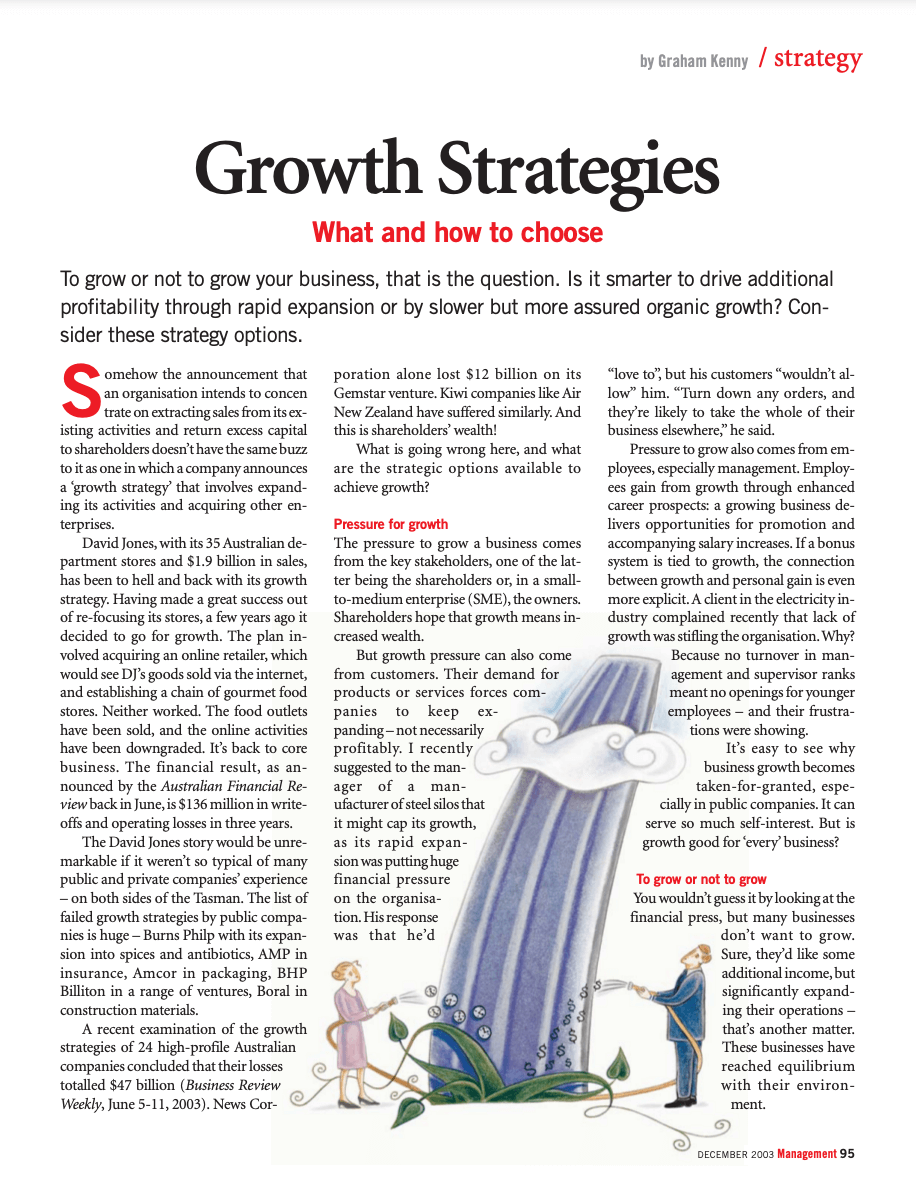 Growth Strategies...
An overview of business growth options from Australia's leading strategy practitioner.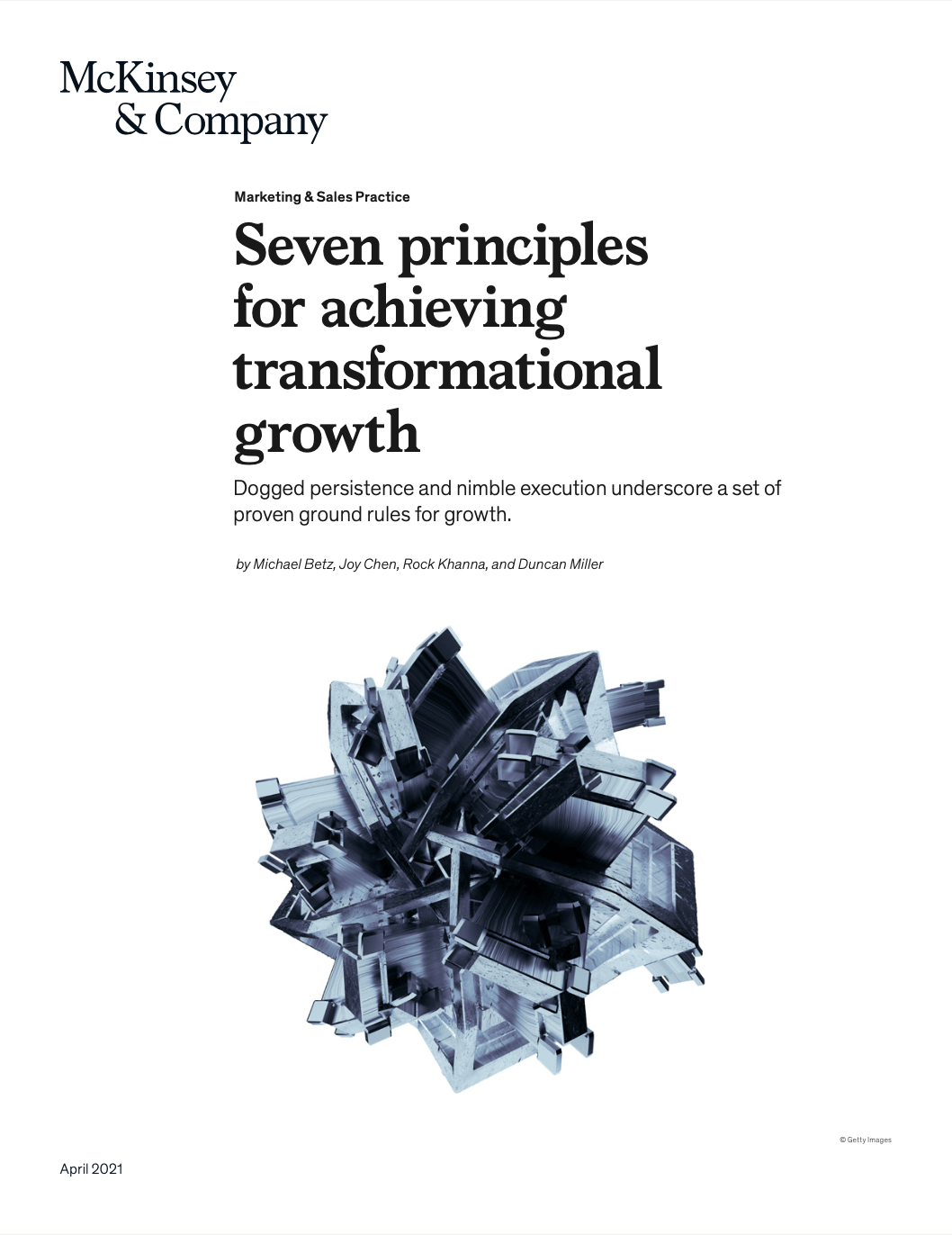 Transformational Growth...
How to drive meaningful and sustainable revenue growth through persistance and nimble execution